GO Central SCADA / EasySCADA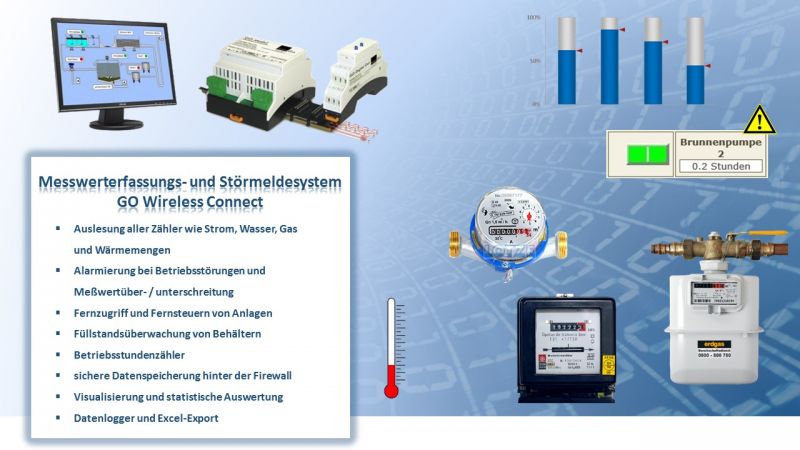 The EasySCADA fault annunciator, telecontrol and readout system GO Wireless Connect monitors a wide range of conditions, operating hours and counter values. Unlike other concepts, the data is managed behind the firewall and can be accessed at any time via the web browser. Error messages and notifications are generated and sent on the server. The data is exchanged over an encrypted connection, whereby a foreign influence can be excluded by unauthorized persons.
In addition to a GSM variant, a WLAN variant is also available.
Please contact us - we will gladly advise you on the implementation of your projects.
Applications
With our example of application, we would like to demonstrate to you how the user interface can be used when displaying several systems:
User name: user0022
Password: -user
Administration
You would like to have a look into the administrative environment of our GSM alarm and remote readout system?
For demonstration purposes, we have created a sample application with real-time data here:
User name: admin0022
Password: -admin
The easy access visualizes the application. Alternatively, you can request an access that allows you to edit the masks and thus brings the handling closer. After leaving the surface, the changes are discarded.